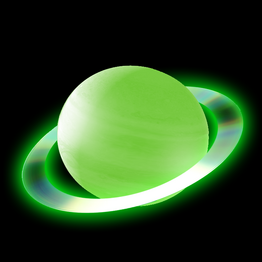 CD-Planet is the planet where Dubsteparian and Remixite came from.
CD-Planet was a planet full of CD-nians, the aliens species from that planet. Its civilization is more futuristic than the one on Earth. CD-Planet's natural satelites do the same what Earth's moon does, but they also defend CD-Planet from meteorites by slicing and breaking them.
Stats
Universe:
Galaxy:
Number of Natural Satelites: 3

SlicerDisk-1
SlicerDisk-2
SlicerDisk-3

Number of Seasons: 2
Kaiju From This Planet
Natural Satelites

Kaiju

MF4

Gawdzila

Pepezilla

Bob

P-rex

Dubsteparian

Spartaler

Remixite

Jeff-saurus

Jack

Beagler

Squido

Venury

V-166-B0T

Lazurd

4kLift

Bill the Cat

Illusyan

Virus Aim

Flying Spaghetti Monster

Salt Turtle

W.F.E.

Ratzilla

Serbian Eagle

Andy Cucumberbot

XP-siuz

Toxix

Nuxlear

Y-tivarg

Junky

Bootleg Spartaler

Firegg

HummingSoviet

Bootleg Jeff-saurus

Abomination Rex

Dolan Trumpamelon

Pterobama

Needideaz

Alien Nutshell
Sarwem
Planets, Dwarf Planets and Countries
Planet Toilet • Jupiter • CD-Planet • Antarktika • Mars • Eris • Slavic Union
Teams
M.V.P
Stories
Gawdzila • Stuck on Antarktika • The Return of Jack • Eris, The Ultimate Dwarf Planet
Other Pages
The MosuVerse Timeline • The MosuVerse Gallery
Ad blocker interference detected!
Wikia is a free-to-use site that makes money from advertising. We have a modified experience for viewers using ad blockers

Wikia is not accessible if you've made further modifications. Remove the custom ad blocker rule(s) and the page will load as expected.