Welcome to the Fan Made Kaiju Wikia!
Want to make your own fan made kaiju? If so, this wiki is for you! Here you can make your own kaiju, kaijin or yokai as long as they are appropriate! For those who don't know what a kaiju is, kaiju is Japanese and translates as 'strange beast'. Naturally, you are gonna see characters and kaiju from Godzilla and Gamera fanon. However, fan-made content concerning films and series such as Pacific Rim, Cloverfield, Ultraman, Spectreman, Power Rangers/Super Sentai, Kamen Rider, and other similar shows are allowed. It's your choice!
Check out these articles!
Check out these series!
Featured Article
Servopent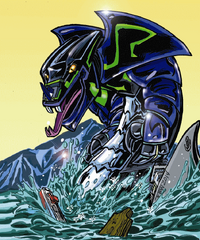 Servopent is an ancient cyborg Atlantean snake created by Titanollante that officially appears in the trading card iteration of
Colossal Kaiju Combat
.
Read more »
Universes
On this wiki, we distinguish which kaiju lives in what continuity by using a universe system. It's very simple. If you want to create a universe featuring specific kaiju, you just assign a certain number to that specific universe and then add it to the user-made universes page so that we know which kaiju exist in that universe. It is also preferred that you create a name for your universe. Using that page, you can also find other universes featuring kaiju that have been created by other users. Please make sure that when you assign a number to your universe, the number hasn't already been taken! The two pages for the universes are listed below. Universes must be listed in numerical order. We also have the list of major universes page, which only contains notable fan made content and universes with popular fan Kaiju.
Our affiliated Wikis!
Check out these wikis!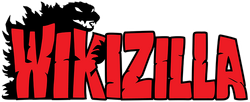 Featured Kaiju!
News
This wiki now has its own series! The series is named Council of Creators and features some of the users on this wiki!
Need help?
Need help with making pages? Why not take a look at our
help pages
? Failure to comply with any rules will result in a warning or a ban.
Staff
For any help, you can ask:
Ad blocker interference detected!
Wikia is a free-to-use site that makes money from advertising. We have a modified experience for viewers using ad blockers

Wikia is not accessible if you've made further modifications. Remove the custom ad blocker rule(s) and the page will load as expected.