Mars is a planet which supports life. It has borders which divide it in half: the advenced civilization and the evil aliens. Evil aliens are kicked out of the advenced half to the other one, and they usually don't like each other. Different evil organizations are working on the evil side, with different plans and different goals.
Kaiju and robots
Good
Evil
Gallery
Advenced side
Natural Satelites
Red Thingy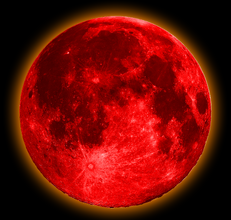 Red Thingy is Mars' only natural satelite. The ground of it is heavily radiated, and is also capable of mutating various creatures when close to them.

Kaiju

MF4

Gawdzila

Pepezilla

Bob

P-rex

Dubsteparian

Spartaler

Remixite

Jeff-saurus

Jack

Beagler

Squido

Venury

V-166-B0T

Lazurd

4kLift

Bill the Cat

Illusyan

Virus Aim

Flying Spaghetti Monster

Salt Turtle

W.F.E.

Ratzilla

Serbian Eagle

Andy Cucumberbot

XP-siuz

Toxix

Nuxlear

Y-tivarg

Junky

Bootleg Spartaler

Firegg

HummingSoviet

Bootleg Jeff-saurus

Abomination Rex

Dolan Trumpamelon

Pterobama

Turzard

Needideaz

Alien Nutshell
Sarwem
Lawyertopus
Planets, Dwarf Planets and Countries
Planet Toilet • Jupiter • CD-Planet • Antarktika • Mars • Eris • Slavic Union
Teams
M.V.P
Stories
Gawdzila • Stuck on Antarktika • The Return of Jack • Eris, The Ultimate Dwarf Planet
Other Pages
The MosuVerse Timeline • The MosuVerse Gallery